Lista nominowanych do D.I.C.E. Awards. Liderem The Last of Us 2
Tak jak było to w przypadku Golden Joystick i The Game Awards, listę nominacji na D.I.C.E. Awards, plebiscycie organizowanym przez Akademię Sztuk i Nauk Interaktywnych, zdominowało The Last of Us 2. Deweloperzy z Naughty Dog mają powody do zadowolenia, ponieważ ich gra zgarnęła aż 11 nominacji. Na liście znalazło się również kilka innych zeszłorocznych hitów.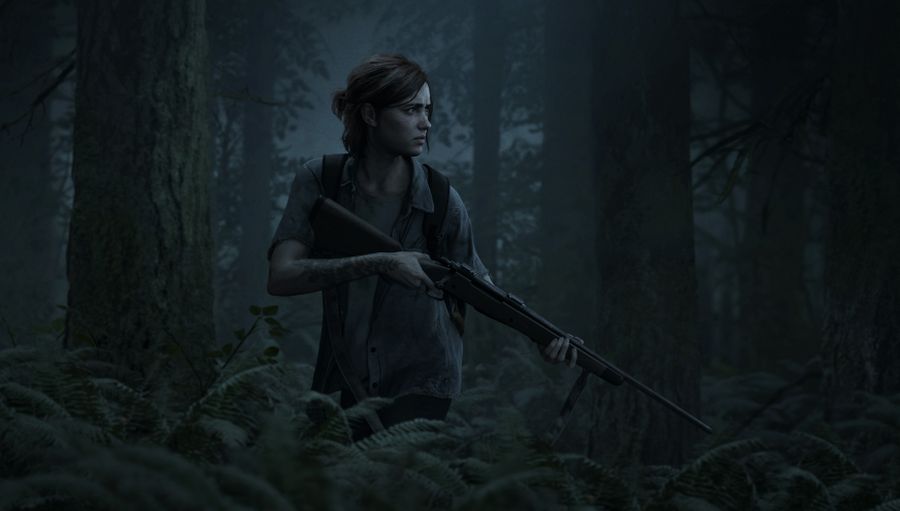 Naughty Dog na fali
Akademia Sztuk i Nauk Interaktywnych opublikowała listę nominacji do D.I.C.E. Awards, kolejnego plebiscytu podsumowującego rok 2020 z perspektywy branży elektronicznej rozrywki. Po Golden Joystick i The Game Awards to najważniejsze tego typu wydarzenie w świecie gier wideo. Również tym razem nie zaskoczono nas pod względem nominacji.
Palmę pierwszeństwa dumnie niesie The Last of Us 2, które zostało nominowane w 10 kategoriach (w Osiągnięciu w dziedzinie kreacji postaci podwójnie, co daje łącznie 11 nominacji). Nieco gorzej wypada Ghost of Tsushima i Hades (10 nominacji), a swoje trzy grosze dokładają również Half-Life: Alyx, Spider-Man: Miles Morales i Ori and the Will of the Wisps (po 5 nominacji). Nie zabrakło także polskiego akcentu – Cyberpunk 2077 ma szansę powalczyć o nagrodę za najlepszego erpega minionych 12 miesięcy.
Poniżej pełna lista nominowanych, a samo rozdanie nagród odbędzie się 8 kwietnia.
Gra roku
Animal Crossing: New Horizons

Final Fantasy 7 Remake

Ghost of Tsushima

Hades

The Last of Us Part 2
Osiągniecie w dziedzinie gier niezależnych
Coffee Talk

Hades

If Found…

Kentucky Route Zero: TV Edition

Noita
RPG roku
Cyberpunk 2077

Final Fantasy 7 Remake

Persona 5 Royal

Wasteland 3

Yakuza: Like a Dragon
Gra akcji roku
Doom Eternal

Hades

Half-Life: Alyx

Marvel's Spider-Man: Miles Morales

Nioh 2
Przygodowa gra roku
Assassin's Creed Valhalla

Ghost of Tsushima

Kentucky Route Zero: TV Edition

The Last of Us Part 2

Ori and the Will of the Wisps
Rodzinna gra roku
Animal Crossing: New Horizons

Astro's Playroom

Dreams

Fall Guys: Ultimate Knockout

Sackboy: A Big Adventure
Bijatyka roku
EA Sports UFC 4

Granblue Fantasy Versus

Mortal Kombat 11 Ultimate

Them's Fightin' Herds
Wyścigowa gra roku
DIRT 5

F1 2020

Mario Kart Live
Sportowa gra roku
FIFA 21

MLB The Show 20

NBA 2K21

PGA TOUR 2K21

Tony Hawk's Pro Skater 1 + 2
Strategia/symulator roku
Crusader Kings 3

Desperadoes 3

Microsoft Flight Simulator

Monster Train

Per Aspera
Osiągniecie w dziedzinie animacji
Final Fantasy 7 Remake

The Last of Us Part 2

Marvel's Spider-Man:Miles Morales

Ori and the Will of the Wisps Spiritfarer
Osiągniecie w dziedzinie kierunku artystycznego
Ghost of Tsushima

Hades

The Last of Us Part II

Marvel's Spider-Man: Miles Morales

Ori and the Will of the Wisps
Osiągniecie w dziedzinie kreacji postaci
Assassin's Creed Valhalla – Eivor Varinsdottir

Hades – Zagreus

The Last of Us Part 2 – Abby

The Last of Us Part 2 – Ellie

Marvel's Spider-Man: Miles Morales – Miles Morales
Osiągniecie w dziedzinie muzyki
Carrion

Ghost of Tsushima

Little Orpheus

Ori and the Will of the Wisps

The Pathless
Osiągniecie w dziedzinie projektu dźwięku
Dreams

Ghost of Tsushima

The Last of Us Part 2

Ori and the Will of the Wisps

Sackboy: A Big Adventure
Osiągniecie w dziedzinie opowiadania historii
13 Sentinels: Aegis Rim

Ghost of Tsushima

Hades

Kentucky Route Zero: TV Edition

The Last of Us Part 2
Osiągniecie w dziedzinie technologii
Dreams

Ghost of Tsushima

The Last of Us Part 2

Mario Kart Live

Microsoft Flight Simulator
Osiągniecie w dziedzinie projektu gry
Ghost of Tsushima

Hades

Half-Life: Alyx

The Last of Us Part 2

Marvel's Spider-Man: Miles Morales
Osiągniecie w dziedzinie reżyserii gry
Ghost of Tsushima

Hades

Half-Life: Alyx

Kentucky Route Zero: TV Edition

The Last of Us Part 2
Osiągnięcie techniczne w dziedzinie "Immersive Reality"
Half-Life: Alyx

Mario Kart Live

Museum of Other Realities

Paper Beast

Tempest
Mobilna gra roku
HoloVista

Legends of Runeterra

Little Orpheus

Song of Bloom

South of the Circle
Sieciowa gra roku
Animal Crossing: New Horizons

Call of Duty: Black Ops – Cold War

Fall Guys:

Ultimate Knockout

Ghost of Tsushima

Tetris Effect: Connected