Xbox Game Pass – lista gier i cena usługi Microsoftu
W niniejszym artykule powracamy do tematu Xbox Game Pass. Podajemy kolejne informacje na temat usługi Microsoftu. Znamy konkretne ceny poszczególnych rodzajów abonamentu oraz co najważniejsze – pełny wykaz ponad stu tytułów na PC oraz Xbox One. Zapraszamy do lektury.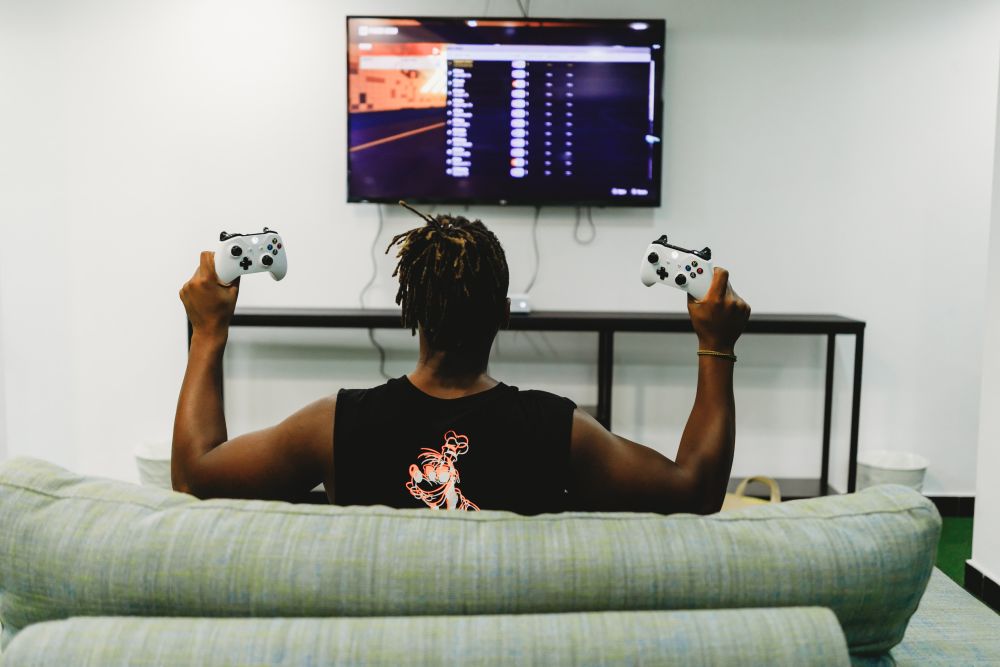 Co to Xbox Game Pass? Poznaj abonament Microsoftu
Xbox Game Pass to subskrypcyjna usługa proponowana graczom przez Microsoft, w ramach której za uiszczanie comiesięcznej opłaty dostajemy możliwość dowolnego grania w produkcje spośród wybranych tytułów na Xbox One oraz PC (pełną listę podajemy pod koniec artykułu). Nie zabraknie także kompatybilnych z Xbox Game Pass produktów na XBOX 360.
Jedną z niewielu przewag konsoli Microsoftu nad produktem Sony jest wsteczna kompatybilność sprzętu, pozwalająca właścicielom nowszych konsol grać w ulubione gry sprzed lat. To zbiorcze grono gier, zatem nie musimy kupować każdej z nich z osobna, a na imponujące ilościowo zestawienie (ponad 100 pozycji!) składają się zarówno nowiutkie produkty, jak i szczycące się dobrymi opiniami nawet sprzed kilku lat.
Ile kosztuje subskrypcja? Cena Xbox Game Pass
Abonament Xbox Game Pass dla użytkowników Xbox One kosztuje 40 złotych miesięcznie. O ponad połowę mniej zapłacą pecetowcy, albowiem w ich przypadku koszt subskrypcji to 18,99 złotych. W obydwu wariantach użytkownik zyskuje:
nieograniczony dostęp do ponad 100 wysokiej jakości gier na PC/konsolę,

regularne dodawanie przez producenta nowych gier,

gry od Xbox Game Studios dostępne już w dniu premiery,

ekskluzywne zniżki dla członków i oferty na wyłączność.
Xbox Game Pass Ultimate, czyli PC i konsola w jednym pakiecie!
Istnieje opcja, aby w jednym abonamencie mieć dostęp do gier na PC, jak i konsolę. Wystarczy za 54,99 zł miesięcznie wykupić Xbox Game Pass Ultimate. Oprócz zysków, jakie wypisaliśmy w powyższym akapicie, na użytkownika czekają ponadto:
XBOX Live Gold (za 29 zł miesięcznie) – czyli specjalne oferty w ramach Gold, Games with Gold i w trybie wielu graczy,

Gears 5 Ultimate Edition (dostępne w dniu premiery) – zagranie na konsoli oraz PC już 4 dni przed premierą oraz zestaw postaci Ultimate Edition i 30-dniowy boost.
Lista gier Xbox Games Pass
W ramach Xbox Games Pass dostępne jest mnóstwo gier, których lista różni się oczywiście w zależności od platformy (choć spore jej partie się pokrywają). Jakie produkcje oferowane są graczom w ramach abonamentu?
Gry na Xbox One w Xbox Games Pass
#IDARB

>Observer_

Absolver

ACA NeoGeo Metal Slug X

Aftercharge

Age of Wonders: Planetfall

Agents of Mayhem

Alien: Isolation

ARK: Survival Evolved

Ashen

Astroneer

Batman: Arkham Knight

Batman: Return to Arkham

Black Desert

Bomber Crew

Borderlands: The Handsome Collection

Bridge Constructor Portal

Brothers: A Tale of Two Sons

Cities: Skylines – Xbox One Edition

ClusterTruck

Costume Quest 2

Crackdown 3

Dandara

Darksiders Warmastered Edition

Darksiders II Deathfinitive Edition

de Blob

Dead By Daylight: Special Edition

Dead Island Definitive Edition

Dead Island: Riptide Definitive Edition

Dead Rising 2

Descenders

Deus Ex: Mankind Divided

Devil May Cry 4 Special Edition

Dirt 4

Disneyland Adventures

Doom

Everspace

F1 2018

Fallout 4

Farming Simulator 17

For the King

Forza Horizon 4: Standard Edition

Full Metal Furies

Gears of War 4

Gears of War: Ultimate Edition

Giana Sisters: Twisted Dreams – Director's Cut

Graveyard Keeper

Grip

Guacamelee! Super Turbo Championship

Guacamelee! 2

Halo 5: Guardians

Halo Wars: Definitive Edition

Halo Wars 2

Halo: Spartan Assault

Halo: The Master Chief Collection

Headlander

Hellblade: Senua's Sacrifice

Hello Neighbour

Hitman – The Complete First Season

Hollow Knight: Voidheart Edition

Hue

Human Fall Flat

Inner Space

Just Cause 3

Just Cause 4

Kingdom: Two Crowns

Lego Batman 3: Beyond Gotham

LEGO: The Ninjago Movie Videogame

Lightspeer: Double Speer Edition

Life is Strange Complete Season (Episodes 1-5)

Life is Strange: Before the Storm Complete Season

Life is Strange 2 Episodes 1 & 2

Manual Samuel

Marvel vs. Capcom: Infinite

Max: The Curse of Brotherhood

Mega Man Legacy Collection 2

Metal Gear Survive

Metro 2033 Redux

Metro Exodus

Metro: Last Light Redux

Middle-earth: Shadow of Mordor – Game of the Year Edition

Minecraft

Momodora: Reverie Under the Moonlight

Monster Hunter: World

Moonlighter

Mortal Kombat X

MudRunner

Mutant Year Zero: Road to Eden

MXGP3

Neon Chrome

Next Up Hero

Old Man's Journey

OnRush

Operencia: The Stolen Sun

Ori and the Blind Forest: Definitive Edition

Outer Wilds

Oxenfree

Payday 2: Crimewave Edition

PlayerUnknown's Battlegrounds

Prey

Pro Evolution Soccer 2019

Pumped BMX Pro

RAGE 2

Quantum Break

ReCore: Definitive Edition

Remnant: From the Ashes

Resident Evil 5

Rime

Riptide GP: Renegade

Rise & Shine

Rise of the Tomb Raider

Riverbond

Robocraft Infinity

Rocket League

Ruiner

Rush: A DisneyPixar Adventure

Ryse: Son of Rome

Saints Row IV: Re-Elected

ScreamRide

Sea of Thieves: Anniversary Edition

Shadow Complex Remastered

Shadow of the Tomb Raider

Shadow Warrior 2

Shantae: Half-Genie Hero

Shenmue I & II

Silence – The Whispered World 2

Sinner: Sacrifice for Redemption

Sky Force Reloaded

Snake Pass

Sniper Elite 4

State of Decay 2 + Heartland expansion

State of Decay: Year-One

SteamWorld Dig 2

Sunset Overdrive

Super Lucky's Tale

Superhot

Supermarket Shriek

Surviving Mars

Tacoma

Terraria

The Banner Saga

The Banner Saga 2

The Book of Unwritten Tales 2

The Elder Scrolls Online: Tamriel Unlimited

The Escapists

The Flame in the Flood

The Gardens Between

The Golf Club 2

The Lego Movie Videogame

The Surge

The Talos Principle

The Turing Test

The Walking Dead: The Complete First Season

The Walking Dead: Season Two

The Walking Dead: Michonne – The Complete Season

The Walking Dead: A New Frontier – The Complete Season (Episodes 1 – 5)

TheHunter: Call of the Wild

Thief of Thieves: Season One

Thimbleweed Park

Thomas Was Alone

Tomb Raider: Definitive Edition

Tracks: The Train Set Game

Ultimate Marvel Vs Capcom 3

Vampyr

Void Bastards

Wargroove

Warhammer: Vermintide 2

Wasteland 2: Director's Cut

We Happy Few

Westerado: Double Barreled

What Remains of Edith Finch

Wolfenstein: The New Order

Wolfenstein II: The New Colossus

Zombie Army Trilogy

Zoo Tycoon: Ultimate Animal Collection
 Gry na Xbox 360 w Xbox Game Pass
A Kingdom for Keflings

A World of Keflings

Alien Hominid HD

Banjo-Kazooie

Banjo Kazooie: N n B

Banjo-Tooie

BattleBlock Theater

Braid

Castlestorm

Defense Grid: The Awakening

Disney Epic Mickey 2: The Power of Two

Double Dragon Neon

Fable Anniversary

Fable II

Fable III

Fallout 3

Garou Mow

Gears of War

Gears of War 2

Gears of War 3

Gears of War: Judgment

Hexic 2

Hydro Thunder

Iron Brigade

Jetpac Refuelled

Joe Danger Special Edition

Joe Danger 2: The Movie

Joy Ride Turbo

Kameo

King of Fighters 98: Ultimate Match

Lego Batman 2: DC Super Heroes

Lego Indiana Jones: The Original Adventures

Mass Effect

Metal Slug 3

Metal Slug XX

Monday Night Combat

MX vs ATV Reflex

MXGP 3

N+

Perfect Dark Zero

Rage

Saints Row: The Third

Samurai Shodown II

Spelunky

Split/Second

Splosion Man

Super Streetfighter IV Arcade Edition

The Elder Scrolls IV: Oblivion

The Maw

Toy Soldiers

Toy Soldiers: Cold War

Viva Piñata

Viva Piñata: Trouble in Paradise
Gry na PC w  Xbox Games Pass
ACA NEOGEO Metal SLUG X for Windows

Age of Empires: Definitive Edition

Age of Empires II: Definitive Edition
Age of Wonders: Planetfall

Ape Out

Apocalipsis

ARK: Survival Evolved

Astroneer

Bad North

Battle Chasers: Nightwar

Battle Chef Brigade Deluxe

Battlefleet Gothic: Armada

Blair Witch

Blazing Thrones

Bomber Crew

Book of Demons

Bridge Constructor Portal

Broforce

Brothers: a Tale of Two Sons

Cities: Skylines

Clustertruck

Crackdown 3

Creature in the Well

CrossCode

Dead Cells

Dead Rising 4

Die for Valhalla!

DiRT RALLY 2.0

Disneyland Adventures

Downwell

Enter the Gungeon

Felix the Reaper

Fez

For the King

Forza Horizon 4

Full Metal Furies

Gears 5

Gears of War: Ultimate Edition dla Windows 10

Gears of War 4

Goat Simulator

Gonner Blüeberry Edition

Guacamelee 2

Halo: Spartan Assault

Halo: Spartan Strike

Halo Wars: Definitive Edition

Halo Wars 2

Hatoful Boyfriend

Hearts of Iron IV: Cadet Edition

Hellblade: Senua's Sacrifice

Hello Neighbor

Hollow Knight

Hotline Miami

Hydro Thunder Hurricane

Imperator: Rome

Into The Breach

Killer Instinct: Definitive Edition

Kingdom Come: Deliverance

Kingsway

Lichtspeer: Double Speer Edition

MARVEL VS. CAPCOM: INFINITE

Metro Exodus

Momodora: Reverie Under the Moonlight

Moonlighter

MudRunner

Mutant Year Zero: Road to Eden

My Time at Portia

Neon Chrome

Night Call

Old Man's Journey

Operencia: The Stolen Sun

Opus Mangum

Ori and the Blind Forest: Definitive Edition

Orwell: Keeping an Eye on You

Oxenfree

Pony Island (Daniel Mullins Games)

PREY

RAGE 2

ReCore

RiME

Riptide GP: Renegade

Rise of Nations: Extended Edition

Rise of the Tomb Raider

Riverbond

Ruiner

Rush: A Disney-Pixar Adventure

Saints Row IV: Re-Elected

Samorost 3

Sea of Thieves: Anniversary Edition

Shadow Tactics: Blades of the Shogun

Shadow Warrior 2

Shenmue I & II

Silence – The Whispered World 2

Sinner

Slay the Spyre

Smoke and Sacrifice

Snake Pass

Space Hulk: Tactics

State of Decay 2

State of Decay 2: Heartland

Stealth Inc 2: A Game of Clones

SteamWorld Dig 2

Stellaris

Sunset Overdrive

Super Lucky's Tale

SUPERHOT

Supermarket Shriek

Surviving Mars

Śródziemie: Cień wojny

Tacoma

The Banner Saga

The Banner Saga 2

The Banner Saga 3

The Bard's Tale Trilogy

The Bard's Tale 4: Director's Cut

The Flame In The Flood

The Gardens Between

The Last Door: Season 2

The Messenger

The Stillness of the Wind

The Surge

The Talos Principle

The Turing Test

Thimbleweed Park

Thumper

Timespinner

Titan Quest Anniversary Edition

Torment: Tides of Numenera

Tracks: The Train Set Game

Tyranny Gold Edition

Unavowed

Undertale

Valkyria Chronicles

Vampyr

Void Bastards

Wandersong

Wargroove

Wasteland 2: Director's Cut

We Happy Few

West Of Loathing

Where The Water Tastes Like Wine

Wizard of Legend

Wolfenstein II: The New Colossus

Zoo Tycoon: Ultimate Animal Collection