Zmarł Norm Breyfogle
Na amerykański stronach komiksowych pojawiła się smutna informacja dotycząca śmierci Norma Breyfogle'a. Rysownik pracował nad Batmanem w latach 1987-1995. Mroczny Rycerz jego autorstwa miał duży wpływ na kolejne pokolenia twórców historii z miasta Gotham.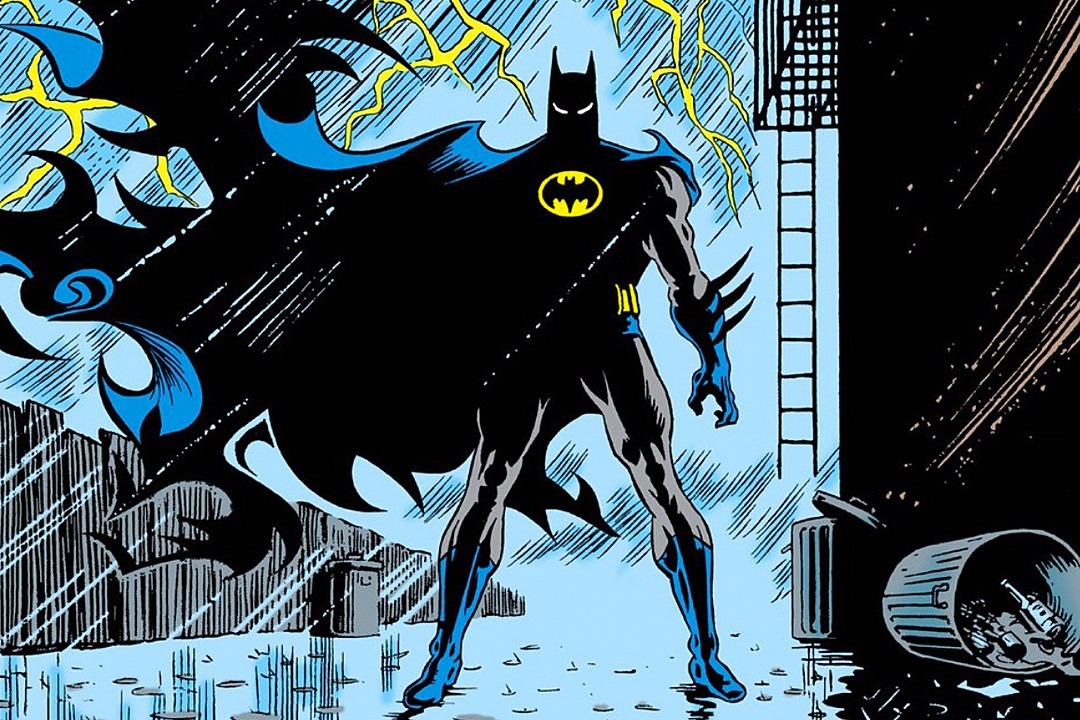 W wieku 58 lat zmarł amerykański rysownik komiksów Norm Breyfogle. Najbardziej znany był z prac nad komiksami o Batmanie. Komiksy tworzone przez Amerykanina wydawane był w latach 90. XX wieku przez wydawnictwo TM-Semic. Dla wielu polskich fanów Batmana prace Breyfogle'a uznawane są za kanoniczne. O czym można przeczytać na fanpage'u Komiks Dnia.
Po cokolwiek dziś sięgniecie, niech ma w sobie rysunki Norma Breyfogle'a.OCENA: Jedyny prawdziwy Batman dla roczników 70/80NORM BREYFOGLE (1960 – 2018)

Gepostet von Komiks Dnia am Mittwoch, 26. September 2018
Norm Breyfogle w oczach komiksowej branży
Wyrazy szacunku dla wkładu Norma Breyfogle'a w świat Batmana można przeczytać na kontach twitterowych związanych z amerykańskim rynkiem komiksowym. To wzruszający dowód na to, jak wielu ludzi odczuło odejście człowieka odpowiedzialnego za jedne z najklasyczniejszych plansz w historii DC Universe.
Artist Norm Breyfogle's undeniable impact on the Dark Knight will live on in the hearts of his fans. Our thoughts are with his friends and family. pic.twitter.com/IKOgEceh39

— DC (@DCComics) September 27, 2018
There was a time when Norm Breyfogle's depiction of Batman was absolutely iconic and embraced by readers all over the world. He left us far too soon. RIP.

— Dan Jurgens (@thedanjurgens) September 26, 2018
Norm Breyfogle was THE Batman artist for me, when I was a kid. I'd sit and try to copy his drawings for hours. Very saddened to hear about his passing. Please consider donating to @heroinitiative

— Jeff Lemire (@JeffLemire) September 26, 2018
When I close my eyes and think of Batman (which I do oddly often and occasionally professionally), I see Norm Breyfogle's cover for Batman 465.

The protector and his ward. The bats in the night. The cape and the shadow.

RIP Mr. Breyfogle. Thank you for the beautiful dreams. pic.twitter.com/qPfKKzQnCI

— Tom King (@TomKingTK) September 26, 2018
Deeply saddened to hear of Norm Breyfogle's passing. His Batman was a staple of my youth, and his contributions to comics in general, and Gotham City in particular, are immeasurable. I imagine the Batsignal lit just for him tonight. #RIP pic.twitter.com/u4w20fZsD7

— Scott Snyder (@Ssnyder1835) September 26, 2018
Norm Breyfogle odwiedził nasz kraj w 2010 roku. Był gościem Międzynarodowego Festiwalu Komiksu i Gier w Łodzi.