Cyberpunk 2077. Poznaliśmy finalistów konkursu cosplayowego
Premiera najnowszej gry CD Projekt Red już za niecały miesiąc, a studio regularnie dzieli się nowymi informacjami o Cyberpunku 2077 – czy to za pomocą prezentacji Night City Wire, czy też używając do tego mediów społecznościowych. Wczoraj na oficjalnym profilu gry na Instagramie zostało pokazanych 12 najlepszych cosplayów, które brały udział w konkursie zorganizowanym przez firmę.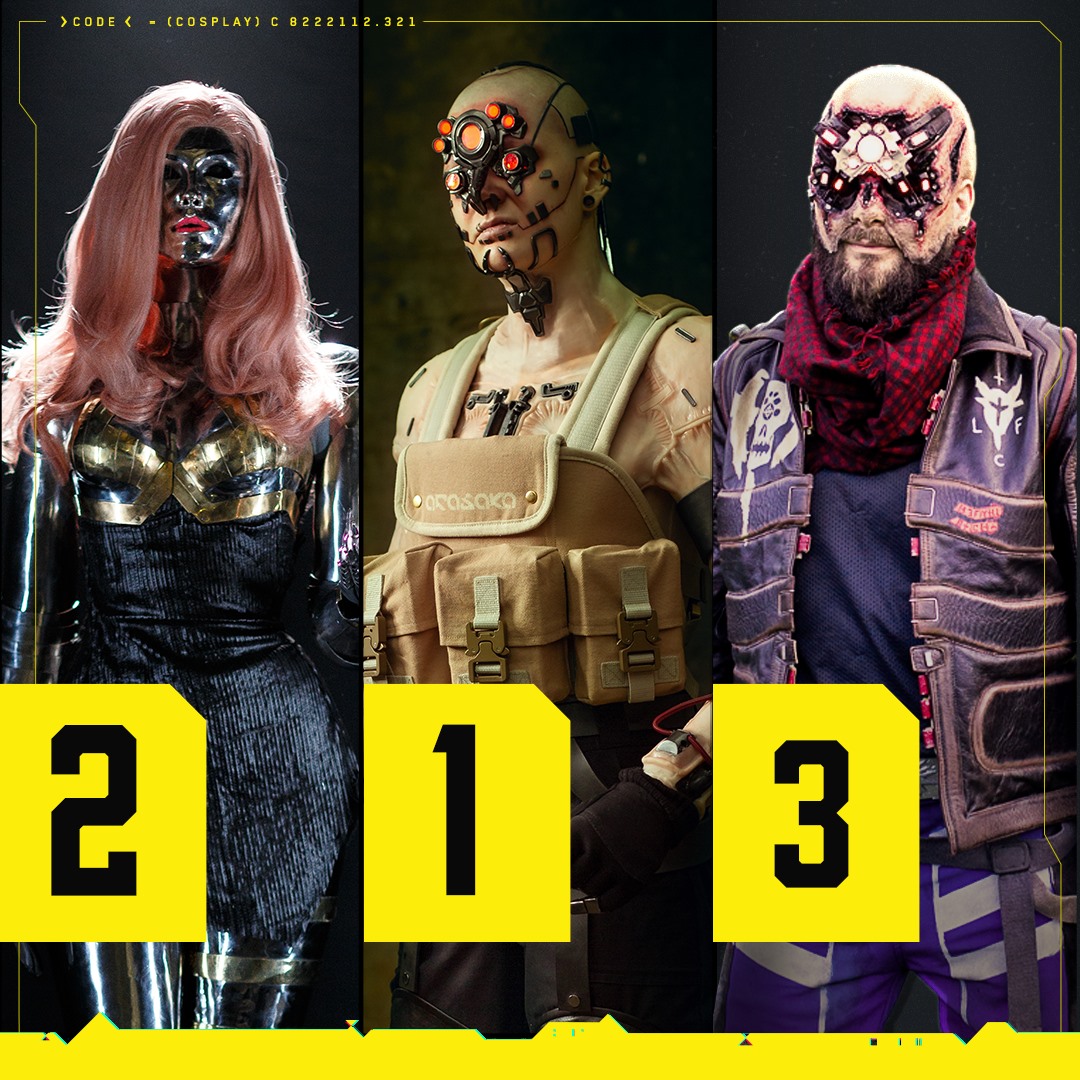 Obłędne stroje ze świata cyberpunku
Redzi ogłosili konkurs cosplay tuż po zakończeniu zeszłorocznego E3 i rzecz jasna była to część zaplanowanej skrupulatnie marketingowej kampanii, jednak – tak jak wszystko wokół Cyberpunka 2077 – i tak wzbudziło to ogromne zainteresowanie, nawet wśród tych osób, które na co dzień nie zajmują się przygotowywaniem strojów.
Podobnie jest również teraz, gdy poznaliśmy wreszcie finałową dwunastkę, z której wyłoniona została trójka cosplayerów mogąca liczyć na dalszą współpracę z CD Projekt Red przy okazji promocji gry, tak jak było to z Maulem, który przygotował genialny cosplay Geralta z Wiedźmina 3.
Nie przedłużając, zapraszam do zapoznania się z wyróżnionymi strojami i tylko przypomnę, że Cyberpunk 2077 ukaże się już 19 listopada na komputerach osobistych, PlayStation 4 i Xboksie One. Data premiery wersji na konsole nowej generacji, to jest PS5 i Xbox Series X|S, nie została jeszcze podana.
Finałowa trójka:
miejsce: Tingilya Cosplay jako Dum Dum
2. miejsce: Anna "Ormeli" Moleva jako Lizzy Wizz
3. miejsce: Lary Hastings jako Royce
Pozostali wyróżnieni cosplayerzy:
Ketrin Cosplay jako V
Krystl Cosplay jako Entropism
Valentine Costumes jako V
Lady Lunacy jako V
Kody Alexander jako Johnny Silverhand
Lola Zieta jako V
Props It Yourself jako agent Trauma Team
Stepanvoz jako Royce
Yugoro jako modelka Chromanticore